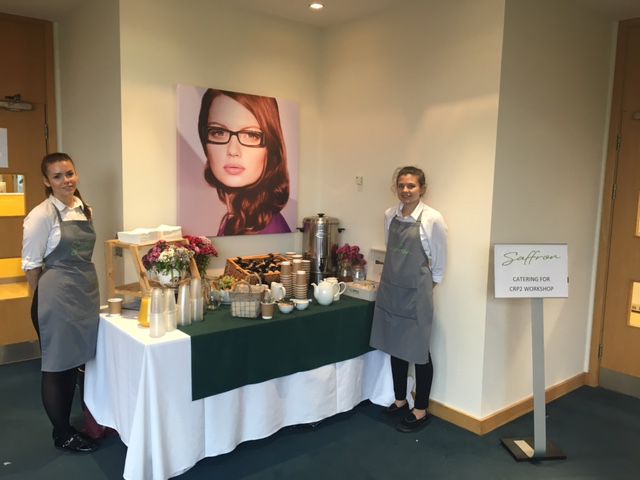 One of our key corporate clients has kept us busy over the past couple of weeks as we've been catering for a forum event held at their premises. At Specavers Head Office in Nottingham, we run the staff deli on site and also offer their corporate lunches throughout the week. This has been a really positive relationship for us as caterers, we work well with the team at Specsavers and continue to build on the success of the past 12 months.
Earlier this year in January, Specsavers held a forum event for 2 of their internal teams and required catering and refreshments over a 2 week period. When this event was held again in June, we jumped at the chance to exceed the January event. We had so many positive compliments about January's, with feedback from key board members and also knowing that the Guernsey team were asked to repeat exactly what we offered for their event, which was all really pleasing to hear.
The event takes place over a 2 week period, with us offering a range of refreshments throughout the morning from 0800 and a selection of 'grab bag' lunches for their lunch breaks, followed by an afternoon refreshment break also. We ensured we mixed up the menu on a daily basis, offering lunches with baguettes, sandwiches, salads, wraps and little treats such as pastries, croissants, granola bars and the like. Anything healthy and tasty which would give the staff something to boost them throughout the forum.
We always had fresh flowers and plenty of display props to keep the table visually pleasing, and our team were on hand to help with the guest choices and questions. We do pride ourselves on our customer service and it was great to hear the team chatting with the guests and helping them enjoy their break from the work!
Feedback received from the client has been great with the team saying they were really pleased with the results and the efforts made by Saffron, as we helped make the event the success it was.