Champagne & Canape Catering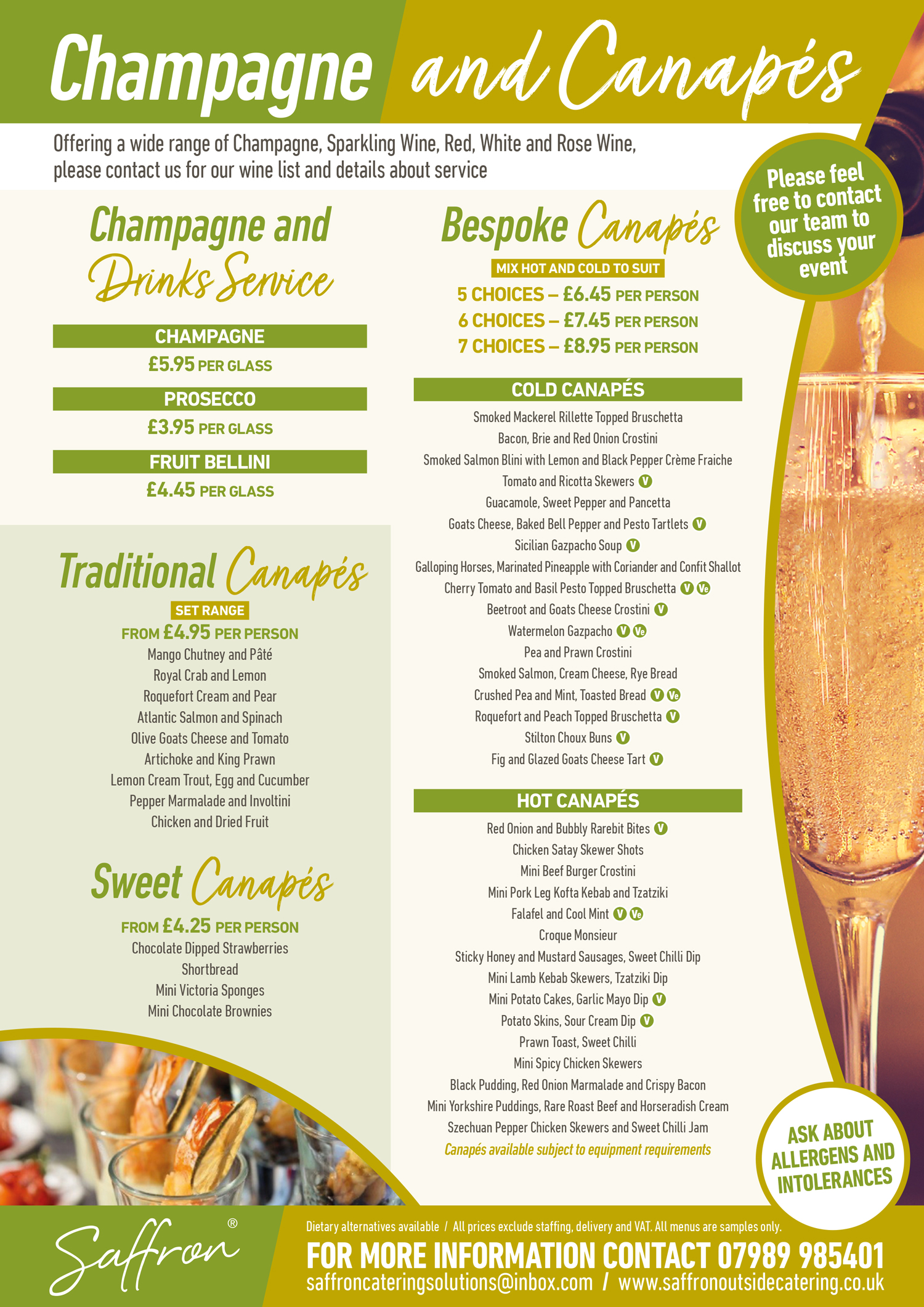 Canapé catering are small bites of food you can eat and enjoy with your hands, making them perfect for festive appetizers or for any party, as it is a flawless idea for those who want their guests to mingle and talk with others while enjoying delicious bites. It's one of the best ways to keep the party going.
At Saffron Catering you can enjoy our delicious finger food treats, book your canape caterer with Saffron Catering, get in touch with us today if you're in Birmingham or any of the other surrounding areas, as we have a range of different options you can choose from when it comes to our canape catering.