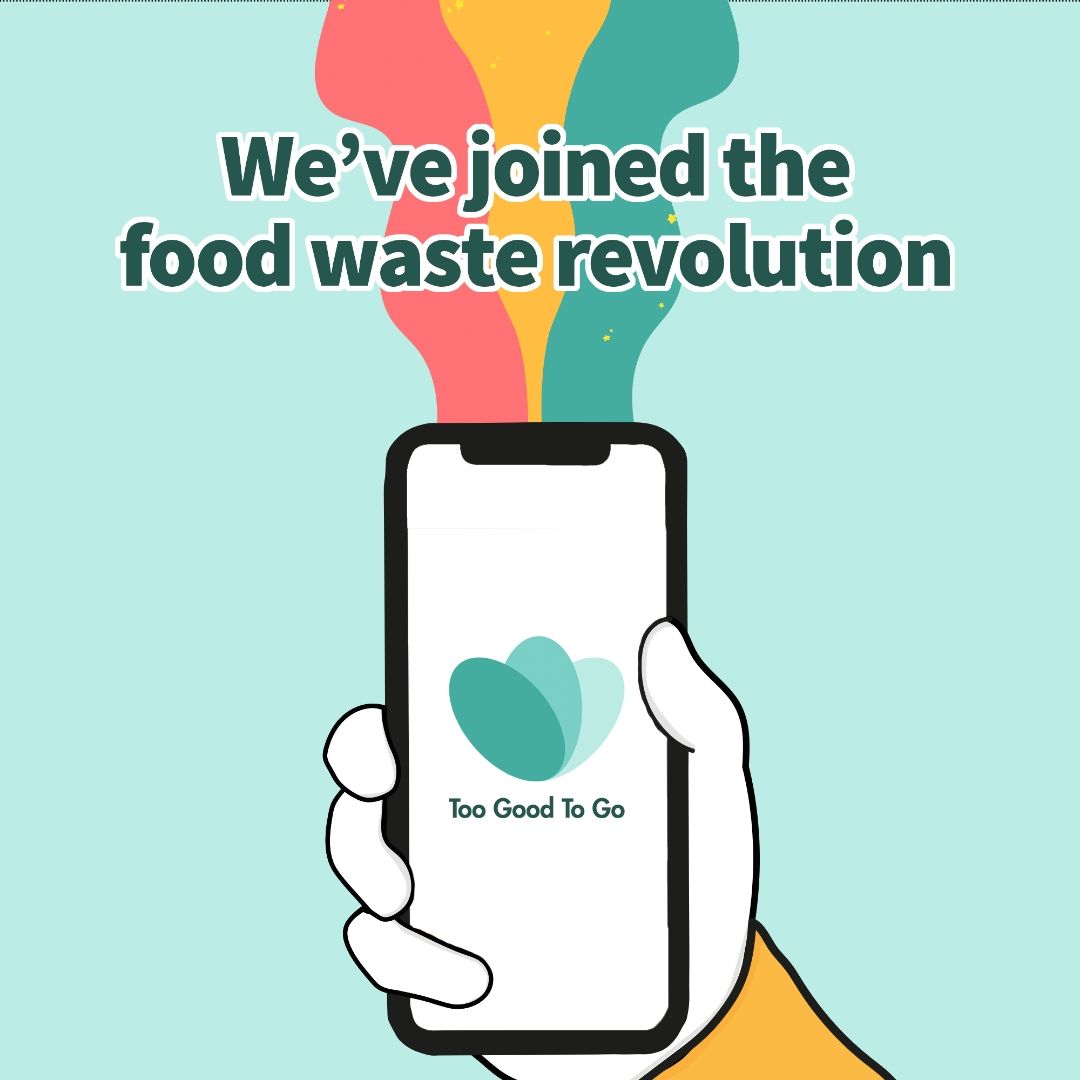 We're always looking for ways to improve on what we offer at Saffron, always focusing on the local community and giving back as much as we can. Last week we signed a contract with Too Good to Go which is a social impact company that brings people together to fight food waste.
The company's core mission is to inspire and empower everyone to fight food waste, and it is building the movement against food waste to push for wider impact at five levels, within the Marketplace via an app, Households, Businesses, Schools and Public Affaris. The app was launched in 2016 and connects over 2.5 million registered users in the UK with suppliers that have unsold, surplus food for sale at a great price, so our first trial is at our Artisan Deli based at Digbeth, with the team offering any leftover food via the app, for people to pay for at a reduced price and collect within 30 mins of the site closing.
We are excited to team up with Too Good To Go which operates in 14 countries and has saved over 32 million meals globally with more than 41,000 partners, including Accor, Morrisons, Costa, PAUL, YO! and Greene King. In January 2020, the company formally became a registered B Corp, joining more than 2,600 organisations working to use business for good and minimise negative impact on the planet.
You can find out more on their website www.toogoodtogo.co.uk, or via the usual social media links, but should this trial prove successful (which so far it is!), we will be rolling out to our other sites shortly!