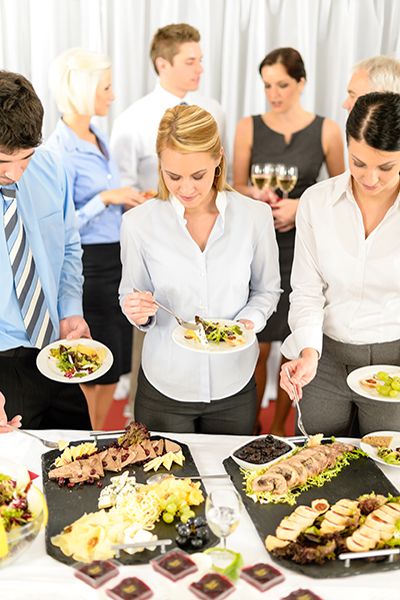 Over the last 6 weeks or so, our kitchen team have been staying after hours to come up with a range of new corporate lunch menus. With over 30 corporate clients ordering lunches with us on a daily basis, its important we keep our catering menus fresh, appealing and of course, cost effective.
With this in mind, we have introduced 3 new Deli menus to compliment our 3 most popular current Deli menus, meaning we now have a full set of options within the same price bracket. In addition, we have increased our range of cold buffet options, suitable for both corporate and private events too, offering a delicious array of choices to suit most tastes.
Our hot buffet menu has always been very popular, and with this being so successful, we have doubled the range of hot buffet options to give our clients plenty more to choose from.
Finally we have introduced our Celebrations menu, focusing more on some of our evening options available, its a great choice of both hot and cold ideas to suit every event.
We believe our menus are a fantastic range in both options and pricing and basing this on the success of them so far this year, we know the changes will appeal to further audiences!
Dont forget we also offer a bespoke menu option, so if there is something specific you have in mind for your catering, or a certain budget, please just ask!