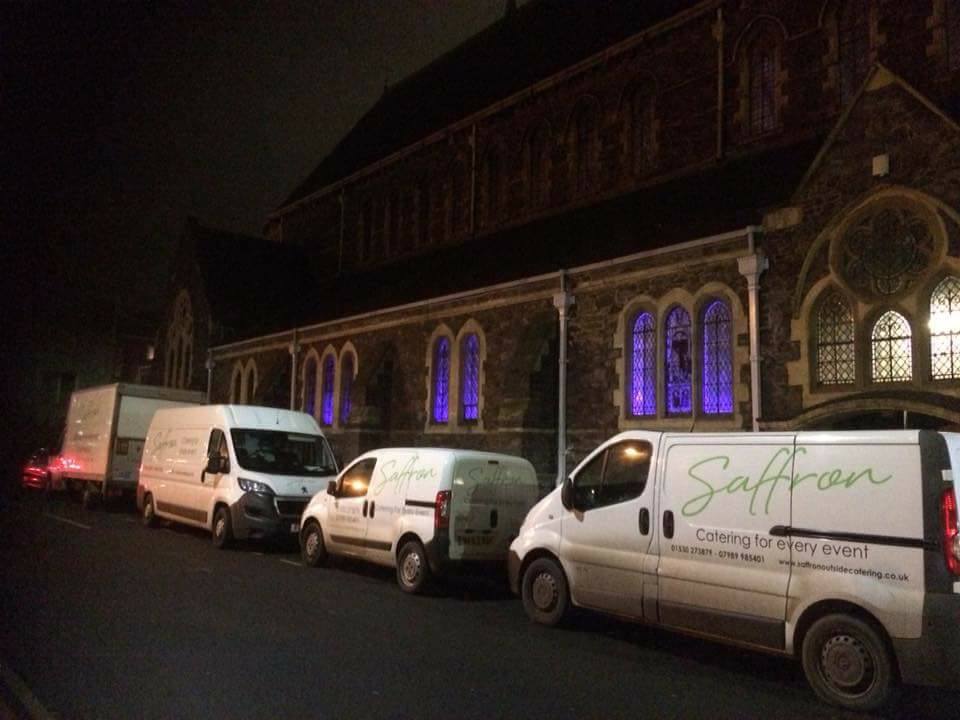 Now December is well and truly behind us, the team have taken a little time to reflect on our busiest period of the year.
For 2017, we finished our 'summer' of weddings by Mid October, with a number of corporate and private events booked in for the end of October and all of November, meaning we had little time to prepare for December! With this in mind, our teams started early, with Team Admin booking in our Christmas venues back in January/February and our Sales and Kitchen teams creating food ideas and bespoke menus for the parties shortly after. By March, we were fully booked for December, with venues in Nottingham, Burton, Leicester and Coventry predominantly, along with a few private parties too.
Our Ops team then started their planning in September, ensuring that we were fully stocked on all crockery, cutlery and linen for each event, and also checking over all of our catering vans and equipment, creating a plan for each of the party nights. In addition, our own staff were all booked in, and a bank of agency staff of chefs, kitchen assistants, service and bar staff also reserved.
When December arrived, each team was ready for action, and as we always say December is another Summer over a 3 week period, be prepared was a great motto to stick by!
All teams worked extremely hard and as the events came to a close, we totalled up 29 party nights at various venues, with a total of just under 6500 attendees overall! Of the 29 nights, over 14 of them we hosted our bar service at the venues too. Over the whole of December including our corporate lunches, private parties and also a gorgeous December winter wonderland wedding, we served around 12,000 turkey dinners!
With such a successful year for Saffron now behind us, planning is already underway for 2018 catering, with new avenues being pursued, new challenges being set and new clients already secured!