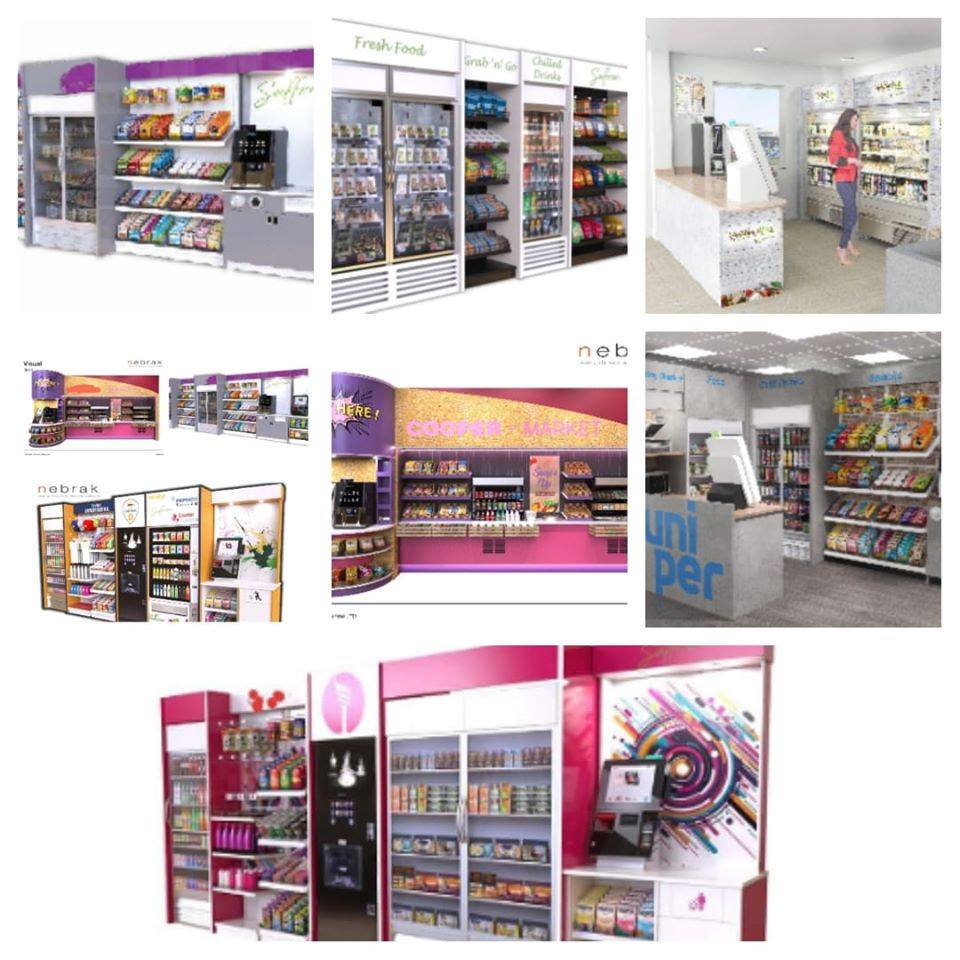 We have posted a lot about Micro Markets in the last 12 months and the growth of this technology-based catering concept has literally taken America by storm. Over 10,000 new Micro markets opened in the US in the last year alone. What we are interested in, is the question as to whether this will follow suit in the UK.
The concept is certainly gathering momentum, however, we did some market research in the last few months, asking some simple questions to a sample of customers who, (without being aware of it) fit the target demographic for this product. Initially the question was as simple as, 'do you know what a Micro Market is?' Even just reading this blog you might be asking the same question. Well, put into simple terms, imagine your break room, office or work site having a mini on-site store filled with fresh, healthy sandwiches, salads, wraps, fruits, vegetables, crisps, snacks, beverages and more. Simply put, that's exactly what a Micro Market is – a custom designed market with a self-checkout kiosk, to pay for the products. In terms of our market research, of the sample group of business people that we asked, only 12% gave an accurate description of the product, suggesting job one in expanding this concept in the UK is education. The second question was a more general question… 'Does it matter to you and your business if your employees make healthy food choices when they are at work?' I guess we had a pretty good idea of the likely answer to this one and you could even say it's a leading question. However, the data is still very useful when we drill down into the rationale behind workplace catering. The interesting part of this question is if they answer yes it does matter but they have no process to offer this as a choice for their employees.
Research in the industry suggests that it is likely to become legislative at some point for employers to take healthy food choices into account in the same way that primary schools have had to in the past decade. This will then mean caterers will be tailoring their products to accommodate these changes and ensure that they remain competitive and compliant. The final question was around the concept of the micro market following an explanation of what it is and what it offers. 'Can you see any benefits of a Micro market?' Deliberately an open question, which could have created a whole host of varied answers.
As industry experts, we have seen the benefits, monitored the savings and measured the successes but if a concept is going to take hold, it needs to have mileage and be able to spark a reaction. The bulk of the answers included the following… cost savings, efficiency, increased product range, the use of technology and innovation, employee engagement, employee satisfaction, reduced staffing costs and improved product quality to name a few.
It is my job to now use this information to work on a strategy for our business, help identify and solve the likely problems for our clients and potential future clients. We already know that companies come to us because they are receiving complaints from staff about poor food choices. Many are underwhelmed and wanting to provide healthier choices but just don't know where to start. Others are looking to reduce catering costs without impacting quality.
In an ever-changing industry and the introduction of new generations of employees it's interesting to see what's coming next. Your thoughts and comments are welcome!
#saffroncatering #micromarket #contractcatering