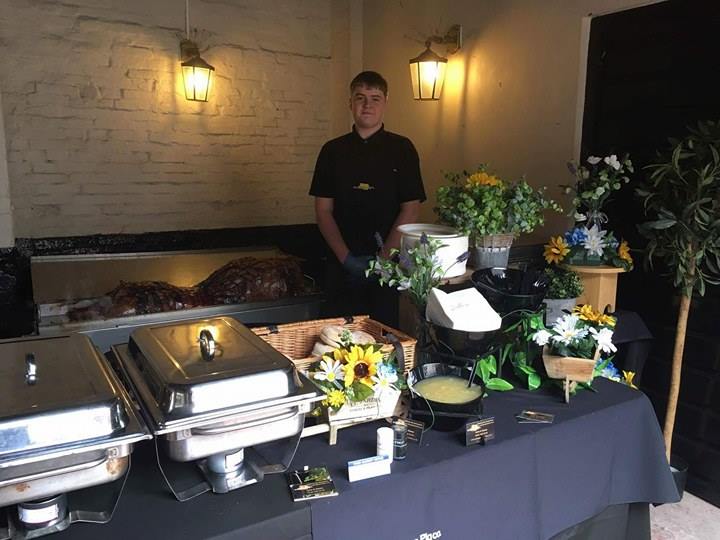 On Sunday we had the pleasure of attending the Kings Head pub in Lichfield. With most of our smaller catering bookings, we don't always know the nature of the event until we arrive and it was an absolute pleasure to hear the back story of this venue.
When the locals of Lichfield heard the lease for the Kings Head was up for sale, they came up with a plan to buy it. Veterans of the Staffordshire Regiment which was founded in the Kings Head over 300 years ago, came together and decided to request donations with a view to buying the lease.
Over £64,000 was raised, a company set up to buy the lease and from March this year the pub opened its doors by its new owners, with the Regiment opening with a parade to mark the occasion.
Saffron were asked to attend a further fund-raising event and it was a pleasure to offer our standard Hog Roast catering package to the invited guests who gave donations for their food. The guests enjoyed seconds of pork baps, our homemade stuffing and of course our deliciously crispy crackling. To speak with the veterans and hear their stories was extremely rewarding for our staff and they thoroughly enjoyed spending Easter Sunday with these heroes.